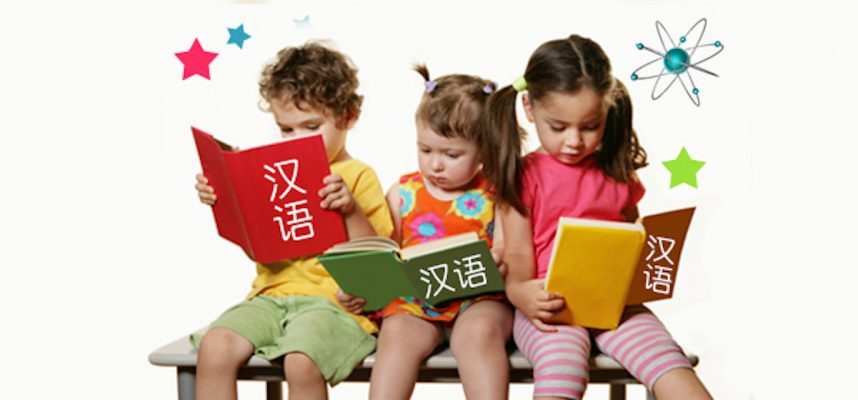 How can an English speaking family support kids Mandarin at home?
It's no doubt that learning Mandarin has became a very popular global trend especially in the past 10 years.  Many Western leaders and elites are finding different ways to get their children exposed to Mandarin starting at their very young age.  Ivanka Trump and Jim Rogers either hired Mandarin nannies or sent their kids to Chinese language schools to learn Chinese.  Prime Minister Cameron made a comment "it's time to look beyond the traditional focus on French and German and get many more children learning Mandarin."
It's relatively easy for incorporate second-language learning when you already speak a second language. But a pure English speaking family can support their young children Mandarin, as well at home.
How can an English speaking family support kids Mandarin at home?
In a study by Patricia Kuhl called "Foreign-Language Experience in Infancy: Effects of Short-Term Exposure and Social Interaction on Phonetic Learning", nine-month-old children were first exposed to Mandarin in different forms: via audio clips, videos, and interactions with native speakers. The researchers found that within 12 sessions, the children exposed to Mandarin through social interactions had the same level of phonetic recognition of Mandarin sounds as infants who had been raised in China their entire lives. Meanwhile, the infants who had only been exposed to the language through audio or video did not make significant language gains.
Kuhl and her colleagues hypothesize that this is because interactions with a live person provided the children with social cues that held their attention in a way that less dynamic formats, such as audio recordings and DVDs, did not.
Serena Ren, a seasoned family mandarin nanny, comments "Exposing young children to Mandarin in a play-based approach is more effective than pure tutoring."  For example, Ren will take the children to supermarket.  They can learn all kinds of food, color, shapes, texture, numbers as well as counting and measuring.  Guo comments, "It's also important to pick the right native mandarin nanny with high quality care to understand the children's response and need in order to foster their development and growth in different age.
2. Arrange playdate with native Mandarin speaking mate
A language play date is a great way to add more exposure and create a need for your kids to use Mandarin!  There is something just magical about kids seeing their peers actively engaging in the Mandarin.  You can invite one or two playmate who speaks native Mandarin and create this environment for your kids to focus in speaking mandarin.  Not only will this provide more chances to practice, but it will also help maintain motivation and interest in Chinese.
3. Find extracurriculars in Mandarin
If you are having difficulty finding native mandarin speakers in your community, you can consider enrolling your child in an extracurricular activity in which she can be exposed to Mandarin. This may take the shape of sports or fun activities that just happen to take place in Mandarin. For instance, dance and music class would be a great way to start.
4. Learn the language together
While this may be the most time-consuming option of all, if you have the time and are interested in learning Mandarin, you can make this a team effort. Through adult courses or online language-learning programs, you can master a language and slowly teach your child what you learn. It may be the longest route, but it is one that will have you and your child bonding through your mutual learning.
5. Listen to Mandarin nursery rhythm songs
Listening to and learning some Mandarin rhythm songs can make learning Mandarin no longer boring and tedious. Here are some wonderful Mandarin songs for your children.
小星星 (Little Stars)
找朋友 (Find Your Friend)
Once you incorporate language-learning into your and your child's routine, you are likely to see new linguistic and cognitive development.