How We Match You & Your Nanny
DreamCare takes the utmost care in finding the most suitable nanny for your family.  Whether you are looking to employ a short term or permanent nanny, DreamCare is here to provide the right child care solution for your family.
What is the Nanny Placement Process?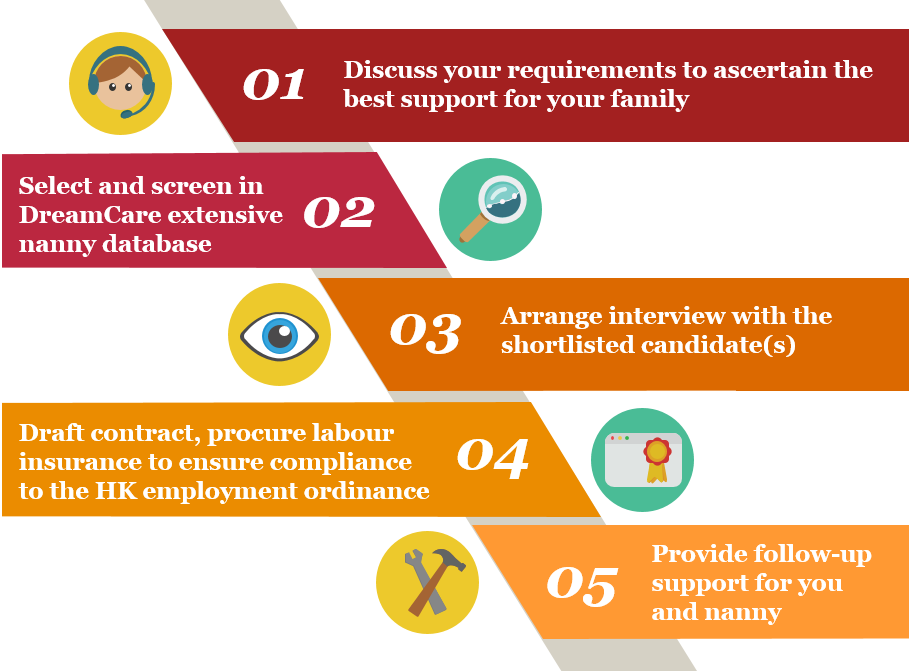 You will have peace of mind knowing our nannies are experienced professional people with a passion for caring for children; they generally have relevant qualifications and experience to suit the position and we also require that each employee have the following:
Be over 25 years of age
Police Clearance (updated yearly)
Relevant References that are thoroughly checked
First Aid Certificate
Certified by Professional Childcare Training Authority
Should your requirements change or either you or your nanny feel the fit is not quite right we will work with you to find one replacement for your family.