Kindergarten Mandarin Teacher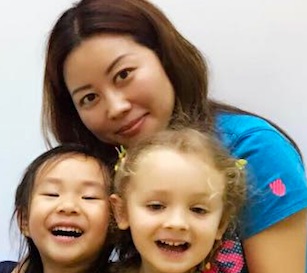 Angela was born in Jiangsu, China who speaks native Mandarin and fluent Cantonese and English. She is a professional Mandarin kindergarten teacher in Hong Kong, together with over 8 years of extensive experience in taking care of young kids in Mandarin in the expat community.
Angela loves dancing, public speaking and drawing. She furthers her study in child physiology and put much emphasis on children's emotional wellbeing. She is also very good at arts & crafts and storytelling in Mandarin.